Being an Outsider
Words and Photos - Dylan Mccauley
Moving to Houston Texas from Milwaukee Wisconsin was not the easiest thing in the world for me. To be honest I was a little skeptical about the scene here. Being an outsider from a different city with a strong scene my first instinct was to look up Houston BMX on google. The second I did that I knew what I was getting my self into, there were more race related websites and video content than actual BMX content. At this point I definitely got worried about the move but at the same time it had excited me. See, in Milwaukee the BMX scene has came and gone for a while, and one guy (Mike Hinkens) stepped in along with a few other people to get the scene going again. That didn't happen over night; it took some time but those are the dudes that help make jams happen and make events happen, let people sleep on their floors and showed people spots.
I had been living under this scene building up pretty much from day one for me in Milwaukee. I never understood why Houston didn't have much content coming from it. I mean it's the 4th largest city in the country, and last year more people moved here than anywhere else in the fucking country.
In my head this couldn't be a mistake. Shortly before actually moving here I started digging into social media for the Houston area riders and saw Drew Graves'. From Drew's Instagram it seemed like he rode a lot that and was really a part of the scene from what I could tell! My first connection to the Houston scene was Drew and from there I started to get a feel for the scene and the spots! And all it took was a little bit of social media. Whenever I travel somewhere new I always use Instagram, it truly is a great tool to get connected with people in the local scene.
I started riding street with Drew as much as we possibly could, and I quickly realized that the Houston scene was kind of gone. It's wasn't gone but it wasn't together as other city's in the country I have been to. It was spread far apart. From Clear Lake to The Woodlands and everything in between there must be 10 small groups of riders if not more that no one knew about.
I would say that one of the only things that was keeping this scene together was the south side jams that happened once a month for 3 hours after 9pm. It seemed like everyone I talked with told me about this event and I finally got to experience this jam. Once I got to ride at Southside I felt like a part of the scene. It was amazing to see people from all over Houston come together to ride for a little over 3 hours in an indoor Skatepark.Houston riders before this we're all told "bikes will never be allowed." Not true anymore...
It really gave me hope. After 5 months of being in Houston I have met a lot of riders. I have found a lot of spots, all basically untouched and I have been able to get a good understanding on the Houston scene as a whole! I have been working on the first Houston mixtape, witch if your reading this and live in Houston I want to get a clip of you. But I think this mixtape is going to be something that gets Houston back on the radar, something that will help bring this scene together even more than it's current state. I can honestly say without a doubt it's going to get a lot better here! Between the teams that I personally have been working to get here, Landmark BMX, the new Bellaire skate park and the Houston mix tape I think the Houston scene is going to get a whole lot better!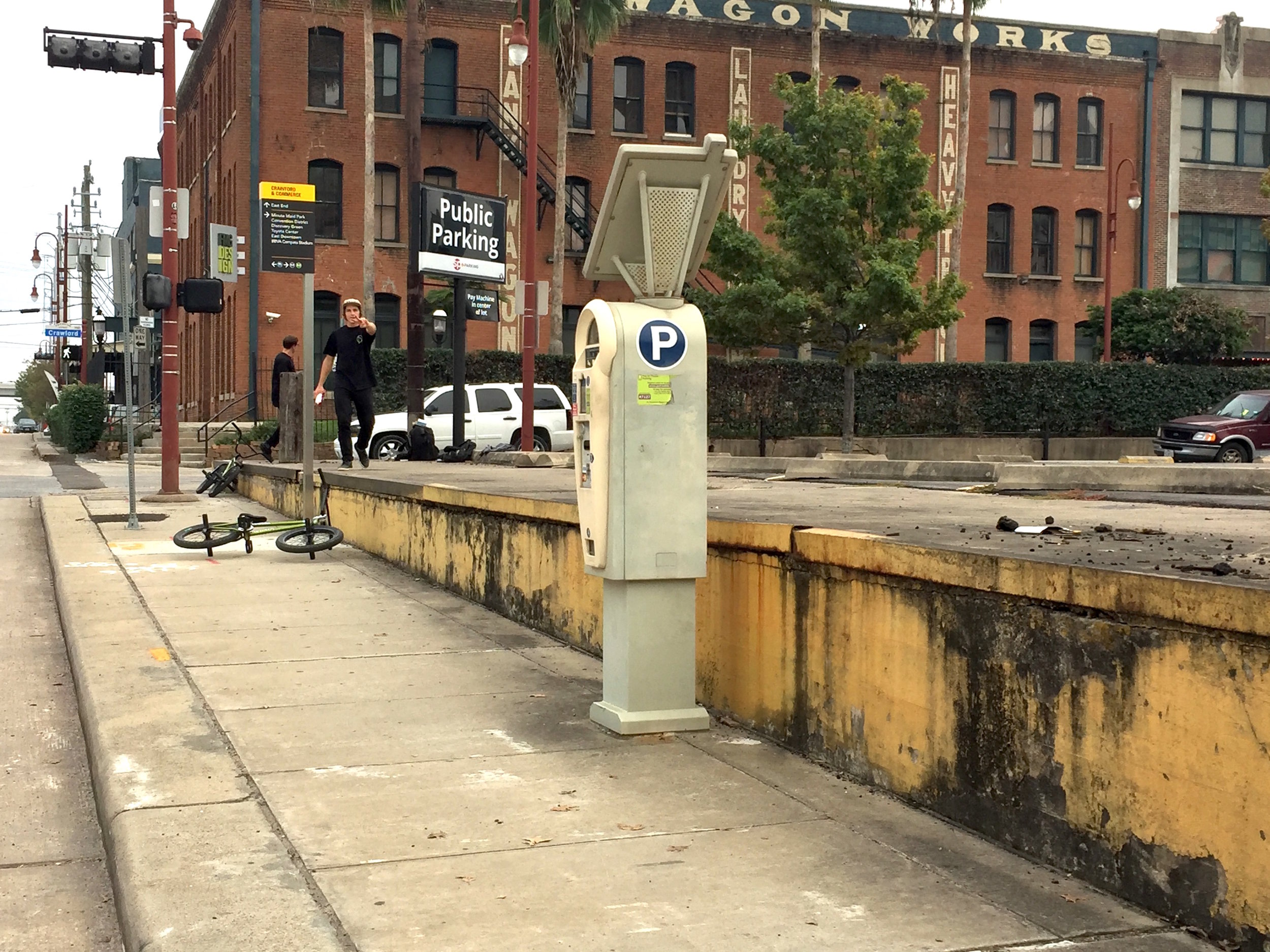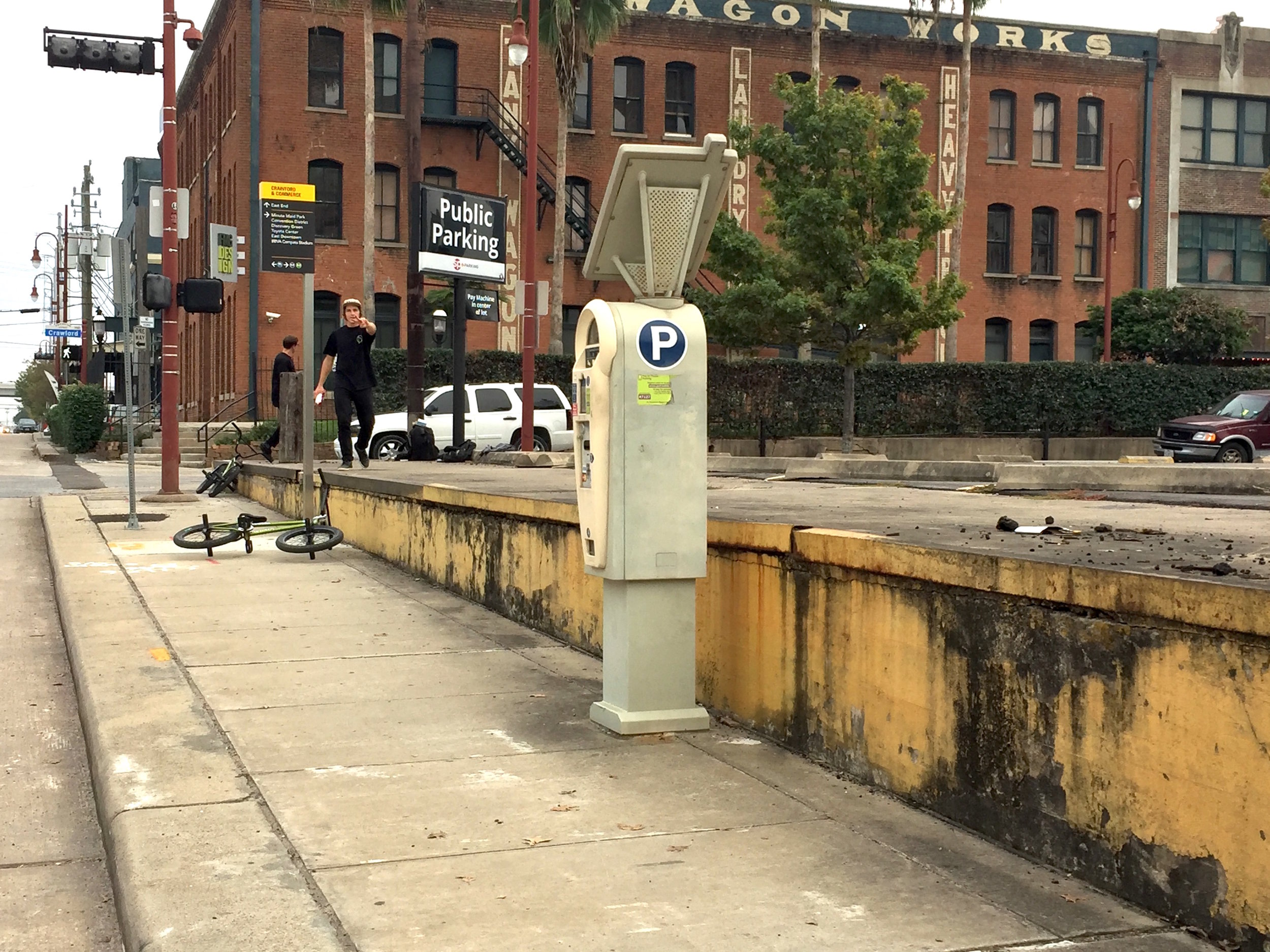 Landmark BMX Houston Mixtape producer & filmer; Dylan McCauley.