Landmark BMX Summer Jam Series
Words by Jeff Dustin & Chad Treanor photos by Chad McClain & Nate Navarro
The Landmark BMX summer jams series began so that we could get the riders in the fourth largest city together to have a fun session to tighten up the Houston fam and then roll out to get some clips for the mixtape but the big picture for what we're doing is to enable riders in other cities to do the same based on their spot maps in the future.
We've been putting on these jams bi-monthly with great success. Riders have connected from the 50 miles span from far North in Conroe to down South in Clear Lake and further. At the beginning it was always going to be at the new skatepark in the Burnett Bayland park in Bellaire but with Dylan and the crew wanting to get more clips for the mixtape we started going on street rides afterwards. Some times they were more organized than others but with a little bit of patience and positive attitudes we've heard the scene loud and clear. With that we're going to start using the maps on LandmarkBMX.com to plan out these rides better so more riders can come, get clips and hang with everyone that's going in on the mixtape. But more on that later.
This past Thursday, we chose the infamous EZ-7 skatepark and diy ditch that has been a staple in the skateboarding scene for 25+ years. Its located in the Watonga Park on the corner of W. 43 rd and Watonga blvd few miles north of the 610 loop. The metal pre-fab park is a great little gem with two mini ramps and a decent sized box jump.
Photos by Chad McClain
Unfortunately, it decided to downpour on the park a few hours before we arrived. Luckily, we found a broom and we're able to push a majority of the water off the flat bottom. Mother nature and the sun took care of the drying for us. Despite our gloomy weather predicament and moist conditions, a good group still came out to shred and support. In true EZ7 fashion, a Houston OG, Neil Harrington made his way out and showed some love. Neil was one of the first dudes to put Houston on the map and he still continues to ride while raising a family of his own. You never know who you're going to run into at EZ first day shredders to retired pros. Chad McClain made it out and as usually snagged some amazing pictures of everyone. Through some slipping and sliding we were able to have a killer magic hours session.
Photos by Nate Navarro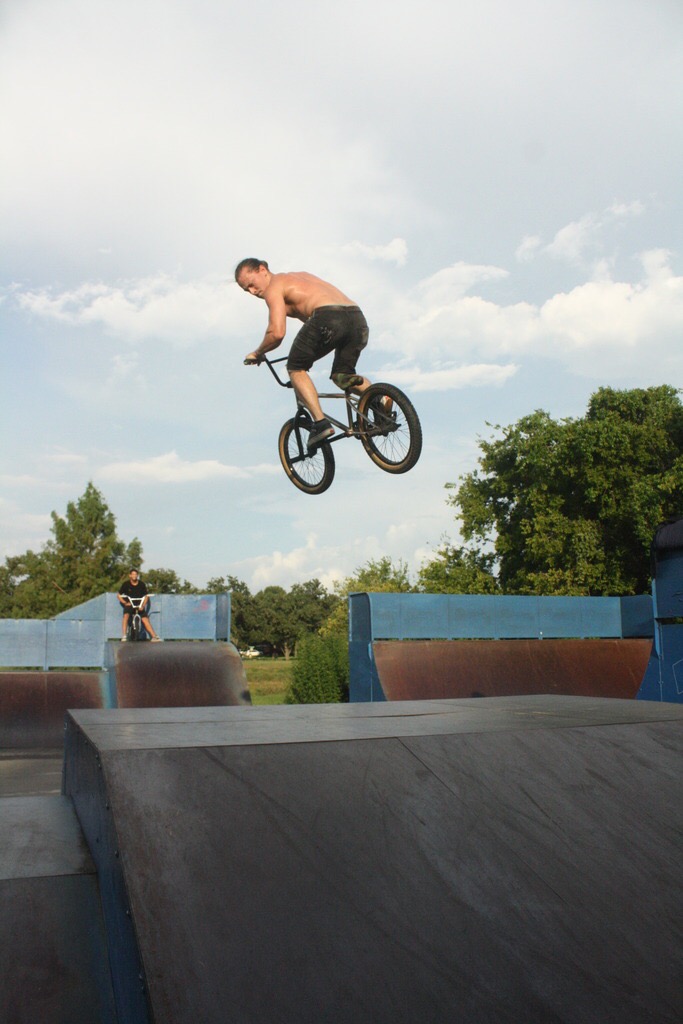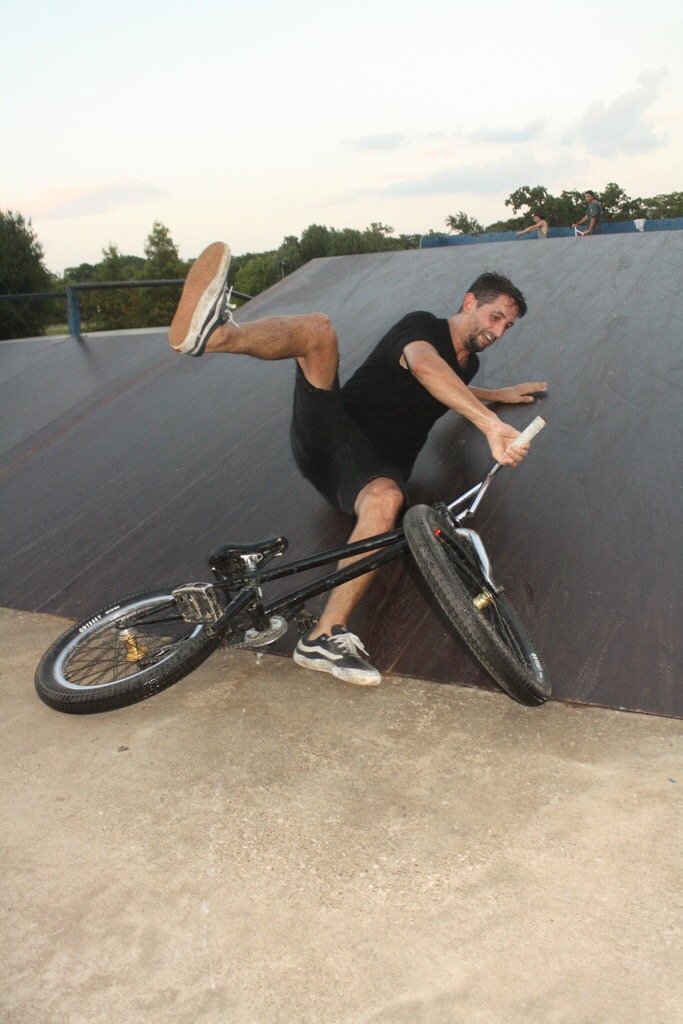 As the summer comes to an end and we start to lose daylight hours we will be moving our bi-monthly jams to Sundays for what we're calling our "Sunday Street Rides." We will be hitting the streets for these Sunday jams as we finish filming for the 2017 Houston Mixtape which will be premiering this winter. As always, if you have pictures of spots or clips you want to submit for the mixtape please send us an email at LandmarkBMX@gmail.com and we'll add them to the maps.
Thanks to everyone that came out and Chad and Nate for shooting some pictures of what went down.
On our first jam at Burnett Bayland Naton and I brought out the SD cameras for a fun, lo-fi edit.